There's just something special about a small town. Less traffic, no noise pollution and friendly neighbors can all make for an idyllic escape from the grit of the city.
Some of these small towns may be hours from the nearest Amazon Locker or Whole Foods, but what they lack in big-city amenities, they make up for in big-time charm.
Here are eight homes for sale in some of the best small towns in America.
Stately in South Carolina
For sale: $668,000
Nothing could be sweeter than this stately home in Beaufort, South Carolina, which has a prime location on South Carolina's coastal Sea Islands. The home was built in 1997, but it looks like it was plucked straight from the 19th century, with notable features like a large front porch, whitewashed brick on the exterior, an updated and spacious living-dining area, and a covered back porch for those sweltering summer nights.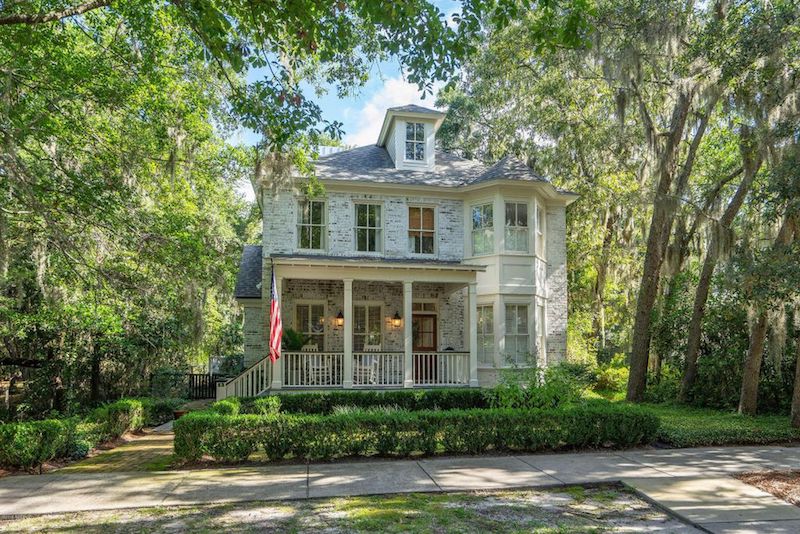 See more Beaufort homes for sale.
A coastal cottage in small-town California
For sale: $1.4 million
This quaint cottage in Carmel-by-the-Sea, California, is the quintessential coastal retreat. Carmel-by-the-Sea is located just an hour outside the tech capital of the country - San Jose - but feels worlds away, thanks to its small population and relaxed lifestyle. The cottage itself is a seaside charmer, featuring blue cedar shake siding and a large deck for lounging, and it's just a short walk from downtown Carmel.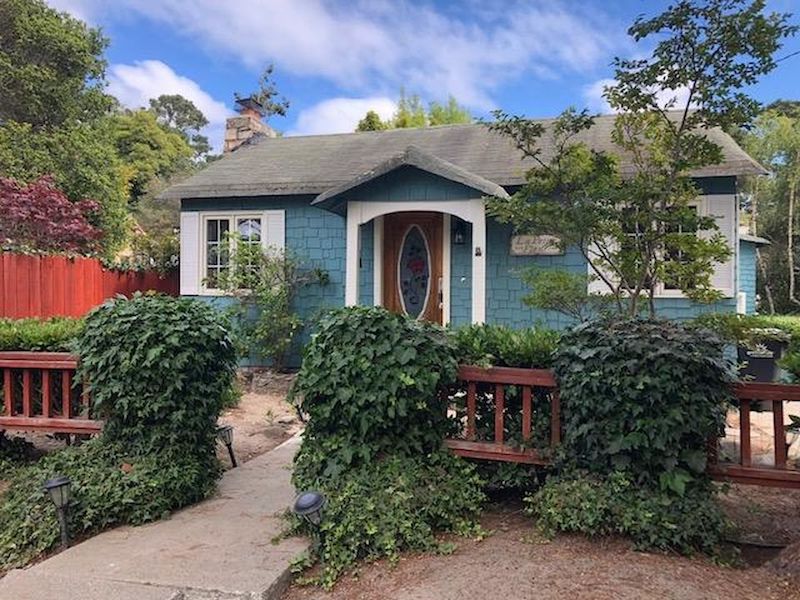 See more Carmel-by-the-Sea homes for sale.
Small-town Southern charm in Georgia
For sale: $379,900
If there were one home to define small-town Southern charm, it might be this cute Craftsman in Dahlonega, Georgia. Once considered a gold-mining destination, Dahlonega is now a quiet little mountain town with a downtown that's listed on the National Register of Historic Places. The Craftsman home, located minutes from the downtown square, is elegant yet cozy, with hardwood floors throughout the main level, wainscoting in the dining room, and two levels of decks that have a beautiful tree-lined view.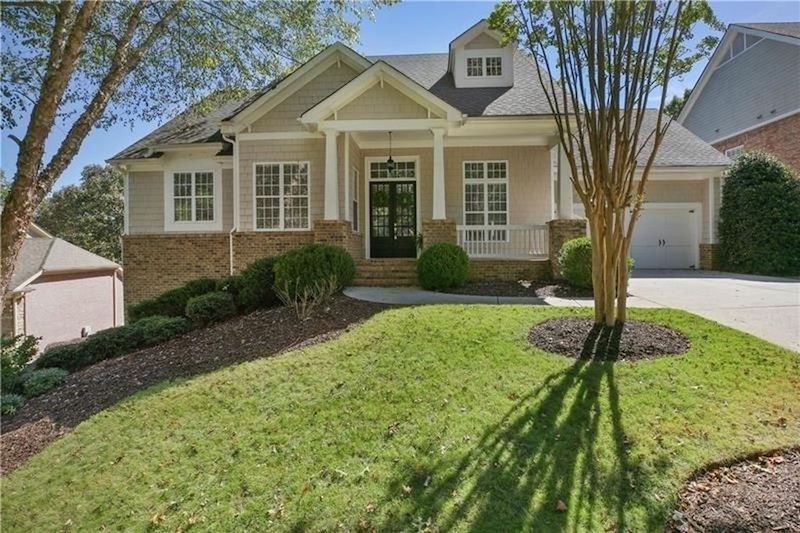 See more Dahlonega homes for sale.
Scandinavian style in a small mountain town
For sale: $1.1 million
This cabin in Ketchum, Idaho - population 2,689 - may have your typical rustic mountain cabin exterior, but pop inside and you'll find an unexpected use of Scandinavian style. The interior of the cabin features Venetian plaster, low-voltage cable lighting, stainless spacers in maple-wrapped beams and a custom staircase.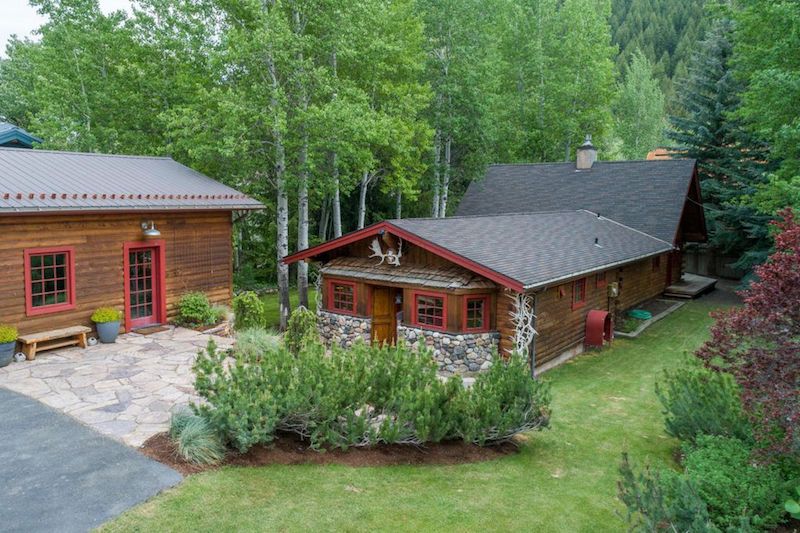 See more Ketchum homes for sale.
Fancy on the New York farm
For sale: $995,000
Just a bit beyond the bright lights of Times Square, you'll find this vibrant farmhouse in Rhinebeck, New York, which is a charming and historic town about two hours away from Manhattan. This home makes small-town life feel fabulous, with stunning details like beamed vaulted ceilings in the living space and master bedroom, a chef's kitchen, and even an indoor lap pool with views of the 5-acre lot.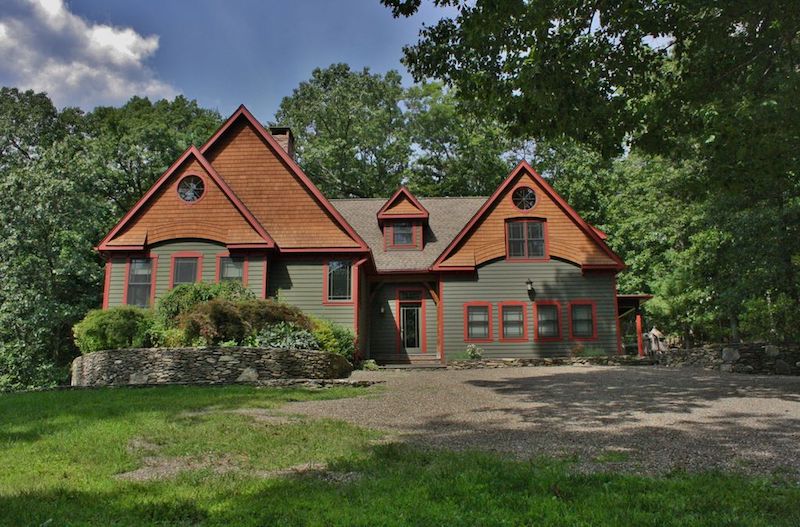 See more Rhinebeck homes for sale.
A Queen Anne Victorian in Arkansas
For sale: $439,000
This quirky and colorful Queen Anne Victorian home in Eureka Springs, Arkansas, is listed on the National Registry of Historic Places, and it's currently being used as a bed-and-breakfast for the bustling tourist town in the Ozarks. A pastel facade and a large front porch greet you as you enter the 7-bed, 7.5-bath home - which is divided up into three floors full of guest suites with private entrances.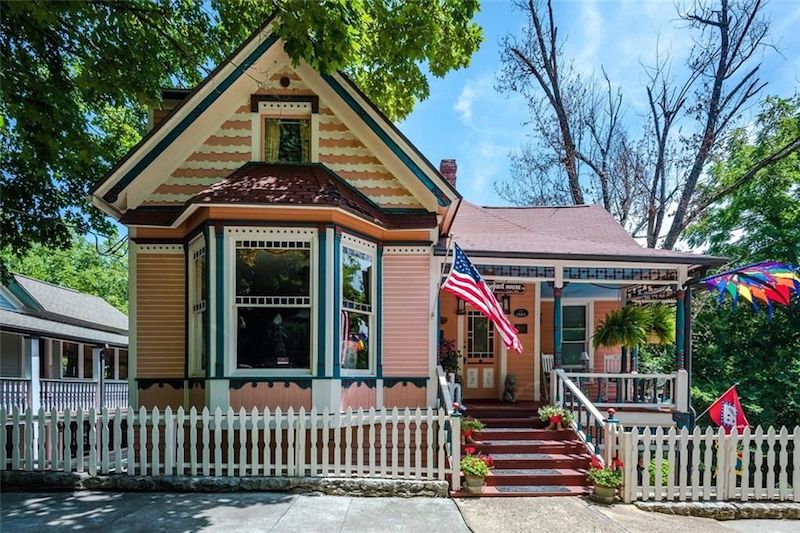 See more Eureka Springs homes for sale.
Mayberry-like in Marietta, Ohio
For sale: $270,000
This Arts and Crafts-style home, located in the historic district of Marietta, Ohio (population 14,085), combines the gorgeous architecture of the early 20th century with the modern, convenient and open spaces of the 21st century. The rooms throughout the home have been carefully updated while still keeping the original charm intact, including the embellishments on the hardwood floors, the built-ins in the living area, and the cozy fireplaces in the dining and living spaces.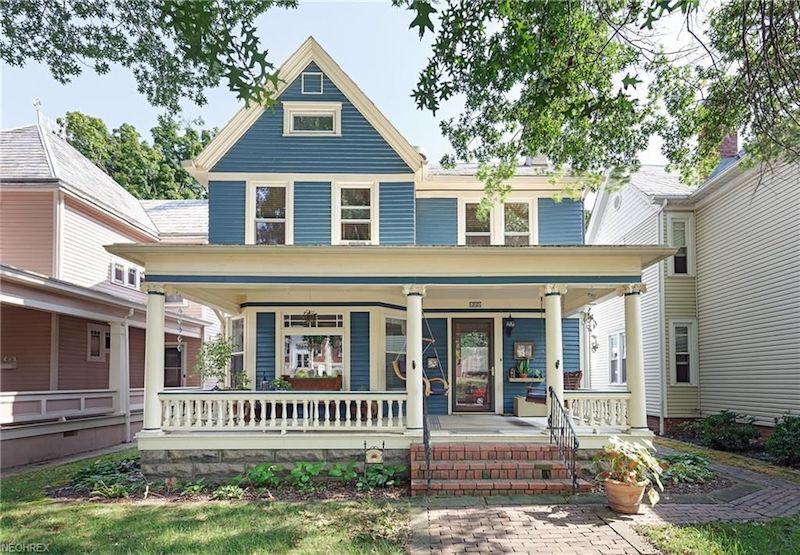 See more Marietta homes for sale.
Small Southwestern charm in Taos
For sale: $725,000
This pueblo-style home in Taos, New Mexico, is just a short walk to the small town's famous art galleries in Taos Plaza. The pueblo itself is a work of art, with beautiful details like dark wood beams across the ceiling, a Spanish tile floor and a large fireplace in the living room.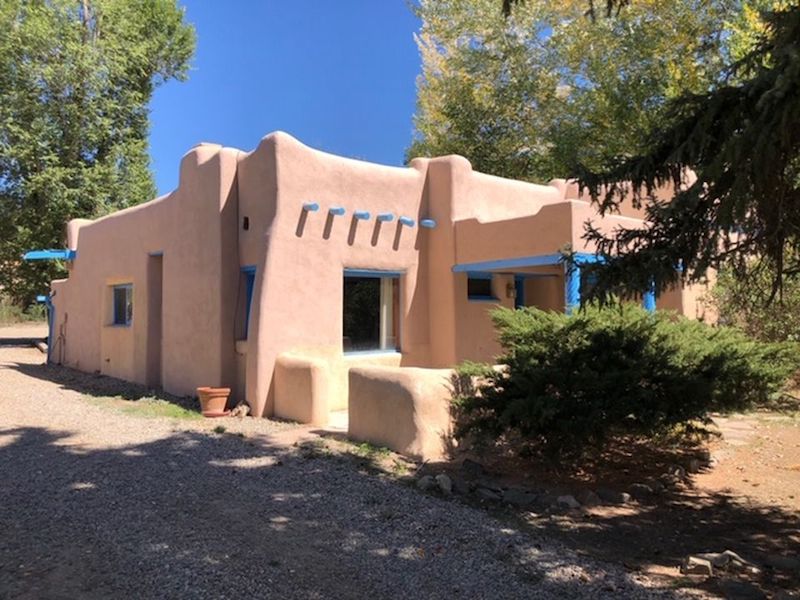 See more Taos homes for sale.
Top photo from Zillow listing.
Related: