Jonathan Fay lives a double life. By day, he works in software engineering, but once the sun goes down, he opens a window to the heavens - right in his own backyard.
The amateur astronomer designed and built an observatory behind his Woodinville, Washington, home to house his 12-inch telescope. There, he gazes at planetary nebula and photographs galaxies. For Fay, having his own sanctuary is out of this world.
How would you describe your sanctuary?
My observatory is a place of peace where I can collect my gear and spend time with the universe. The nature of astronomy in the Pacific Northwest is challenging, but I'm able to open the dome and start observing without having to set up ahead of time and rush to cover things up when it rains.
What do you like best about the physical space?
It's separate from the activity of my home, and it's quiet. I don't disturb anyone else, and they don't disturb me.
What's your home like? Is your sanctuary an extension or departure from your home?
Our home is a two-story wood and brick home. The observatory blends nicely with the house and barn in style, but the dome clearly sets it apart.
Did you have your sanctuary in mind when you chose your home?
No. A few years after I moved in, I realized I needed a more permanent place than a second-floor porch off the bedroom to set up my new telescope.
What was the tipping point that made you decide to create a sanctuary?
When I would do astrophotography imaging runs on the second-floor porch, people would turn on lights or walk around, and the light and vibration would ruin the image. My wife didn't like having to shut down her life for my hobby.
How did you build your sanctuary?
I designed and built the observatory. I had some occasional help from friends when I needed lifting or a second pair of hands. I also had help from my kids handing me screws and nails while I worked.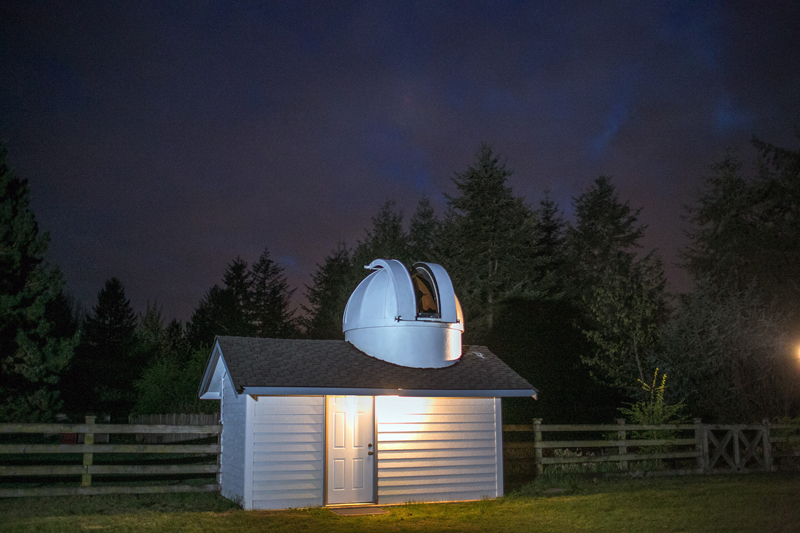 What was the biggest challenge in creating your sanctuary?
Round stuff is hard. Especially when it has to rotate and be level. The dome was a hemisphere, so it was round in more than two dimensions. Woodworking tools are not optimized for round things.
Has your sanctuary always looked the same, or has it changed over time?
We recently added wood floors from carpet. And we put on a new roof when we re-roofed the rest of the buildings on the property.
How much time do you typically spend in your sanctuary?
Sometimes many hours for several days in a row. Sometimes I go weeks without going inside. It depends on the ebb and flow of life - and how bad I need it.
How did you get into astronomy in the first place?
My aunt gave me a telescope when I was about 12. Since then I have loved space and astronomy, but when I could put a computer-controlled camera on a telescope, that made me want my own Hubble in my backyard.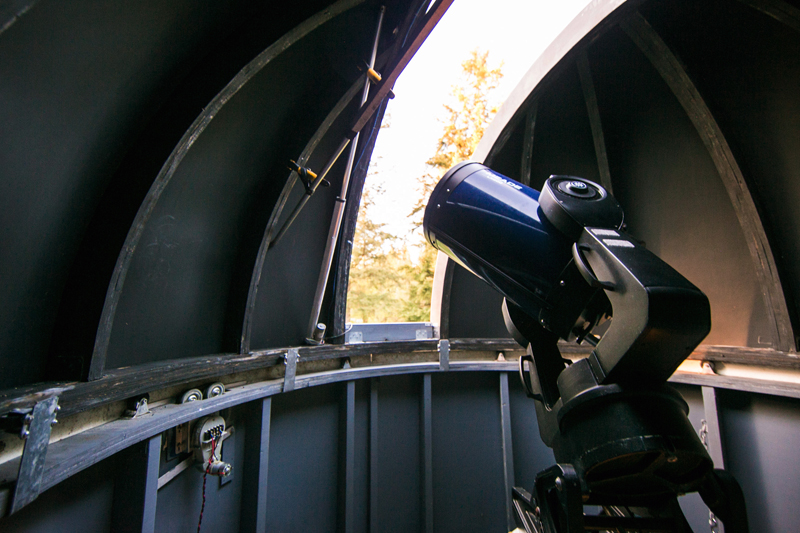 Does your hobby influence what you do professionally or vice versa?
Building my observatory, writing all the software for it, and doing astronomical imaging helped me create the WorldWide Telescope project with two of my co-workers. Now millions of people can visit space on their computer or planetarium because of it.
Do you share your sanctuary with anyone? What about your home?
I will share the observatory with just about anyone who asks, and sometimes I invite people to join me. I share my home with my wife and five active kids. So sometimes a getaway is in order!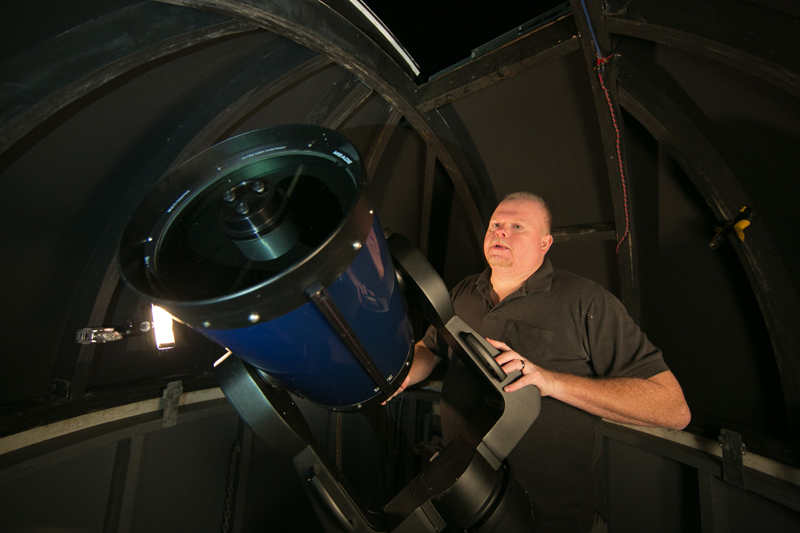 If you had a do-over, would you change anything about your sanctuary?
While I love the look of the dome, I would make the shutters open wider to accommodate a bigger telescope.
Do you wish you had found your sanctuary sooner?
It came at the right time for me, and I returned to update it when that time was right.
What advice would you share with those who dream of having a sanctuary someday?
You're not getting any younger. Just go for it, even if you don't use it as much as you think you need to to justify the cost. It will always be a great story to share.
Related:
Originally published July 2016.