No one ever complains about Hawaii.
That's one reason why Kristie Wolfe bought a piece of land there sight unseen. She went from spotting the overgrown, verdant lot on Craigslist to chatting with the owner to buying a plane ticket to clear the underbrush for building - all in the span of just two days.
"It could've gone a lot of awful ways, but I didn't see it until I had flown here to start building," Wolfe said. "I had never been to Hawaii, and I knew I wanted to build a treehouse, so I was thinking tropical."
The vision for the 230-square-foot getaway came from sketches Wolfe drew on restaurant napkins. The Idaho native envisioned a lush, lofted escape with a 4-foot wraparound lanai for endless tropical sunsets and rainforest views.
Making that happen, however, required a lot of hard work - and a chain saw.
"When we arrived, the first step was actually just finding the land. My road was so overgrown that we actually thought the end of the road was down the block," Wolfe chuckled. "After we actually established where it was, the next step was clearing a path so we could come through."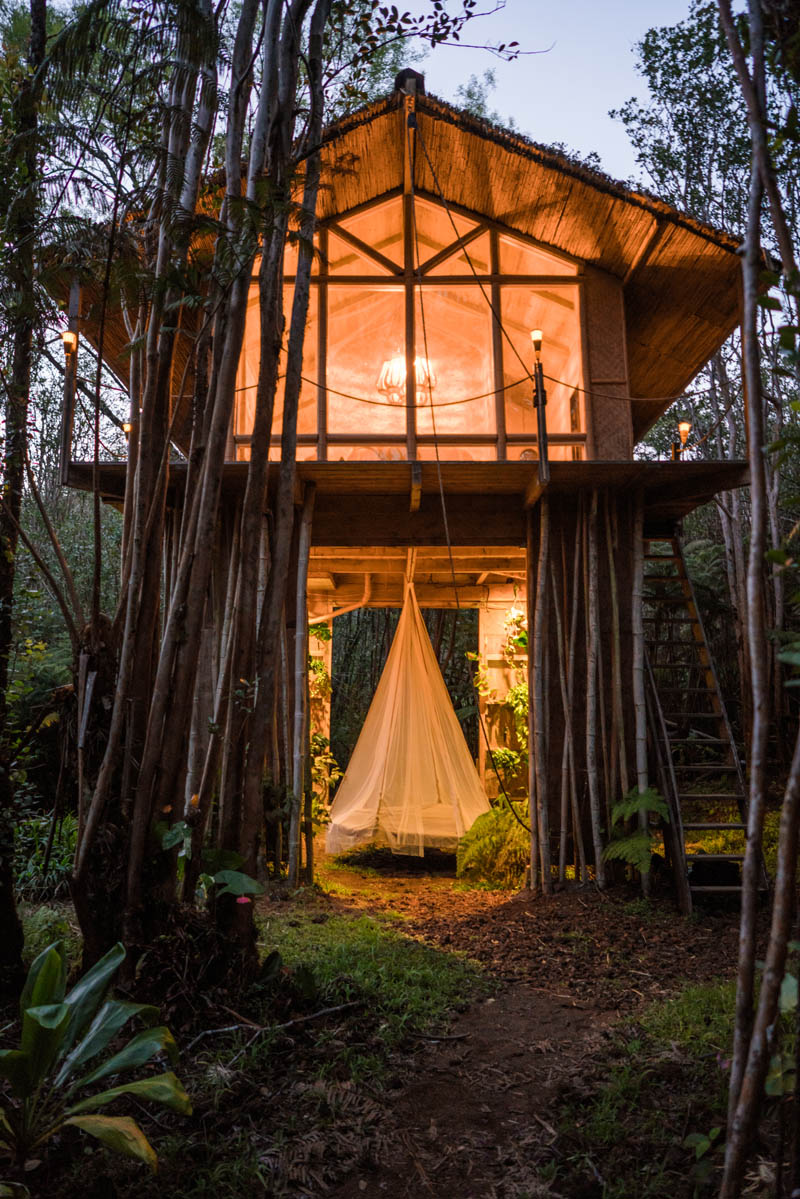 Wolfe had good company for the build: She brought her mom along for the adventure. The two had worked hand in hand since Wolfe was a child and her mother flipped houses around town, "before flipping was a thing," Wolfe joked.
For this undertaking, they wanted to maximize every dime, so they used all their precious luggage space for tools. That forced the duo to wear every article of clothing they brought with them on the plane.
They landed on the Big Island in a sweat.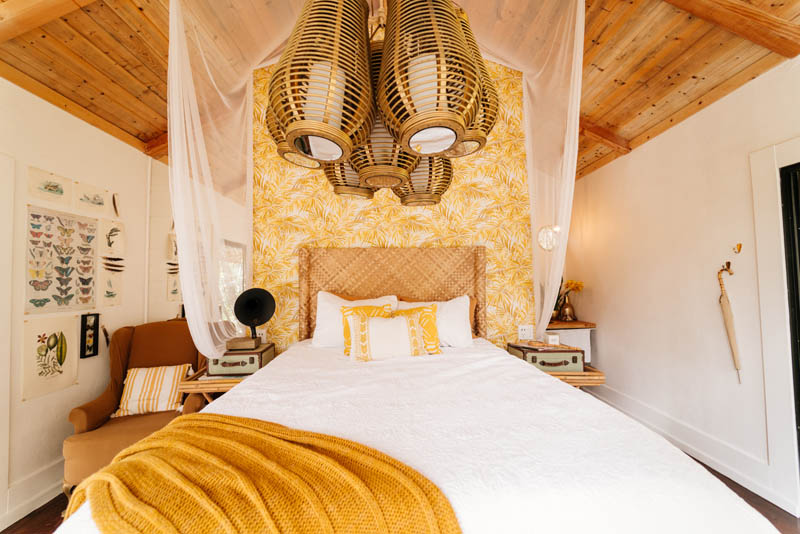 The budget, on the other hand, was something they could chill out about: $11,000 - cheaper than the price of a new car. With the half-acre lot cleared, Wolfe and her mother got to work, building the main living space 15 feet high up on stilts.
The duo recycled and upcycled everything they purchased. The 1970s vintage fern wallpaper came from Etsy, while the bed was cobbled together from scrap materials.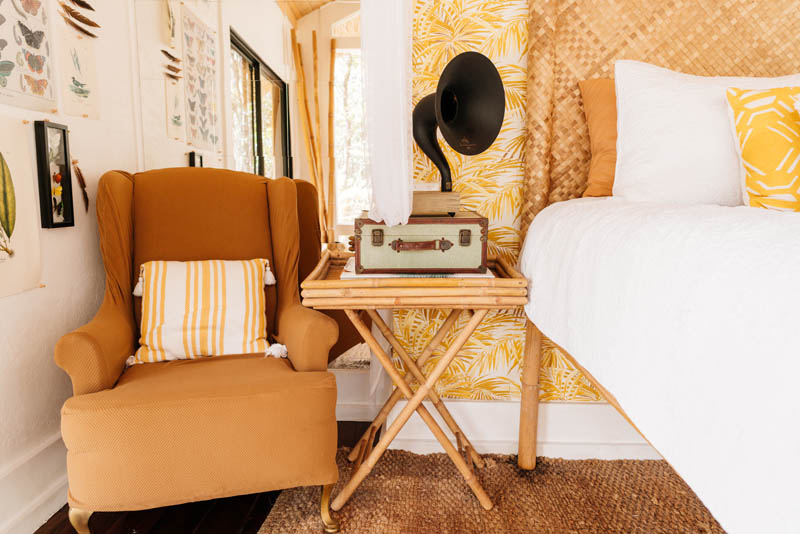 Wolfe crafted the headboard out of a long shipping tube that originally held the home's window parts; she then covered it with a grass mat.
The duo built an indoor-outdoor shower with tiles made out of cork. They added air plants for a true tropical vibe.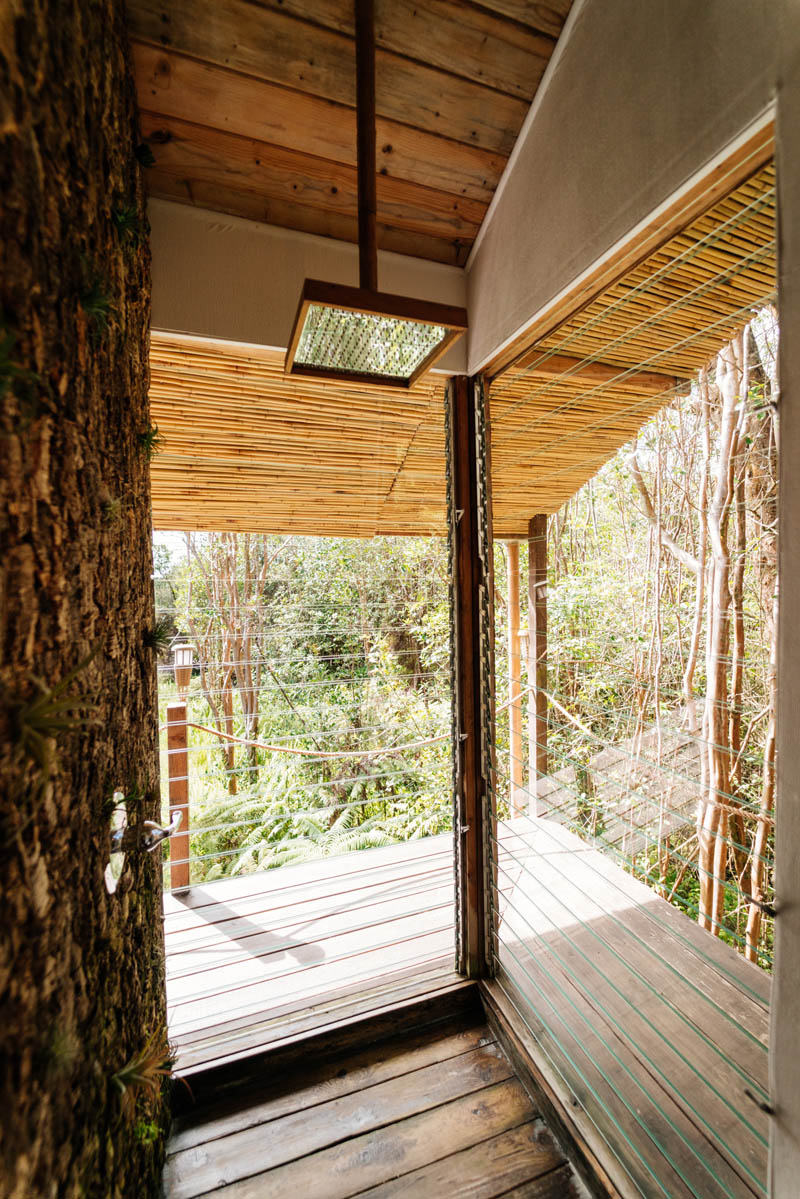 With sun plentiful in the tropical climate, Wolfe installed solar panels to provide electricity to the home and a rainwater catchment for the toilet and the shower. There's a copper-colored sink below latticed porthole windows that look out onto the forest.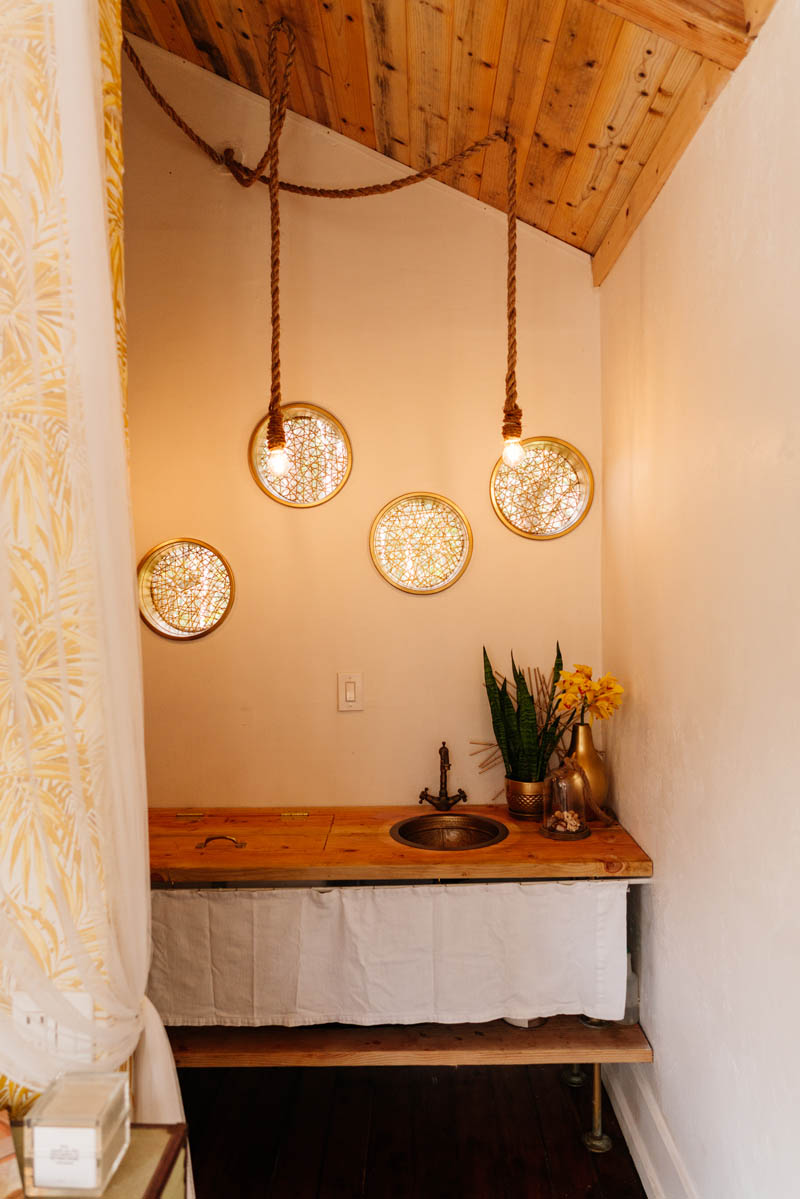 On the main entry level, she built a hanging bed.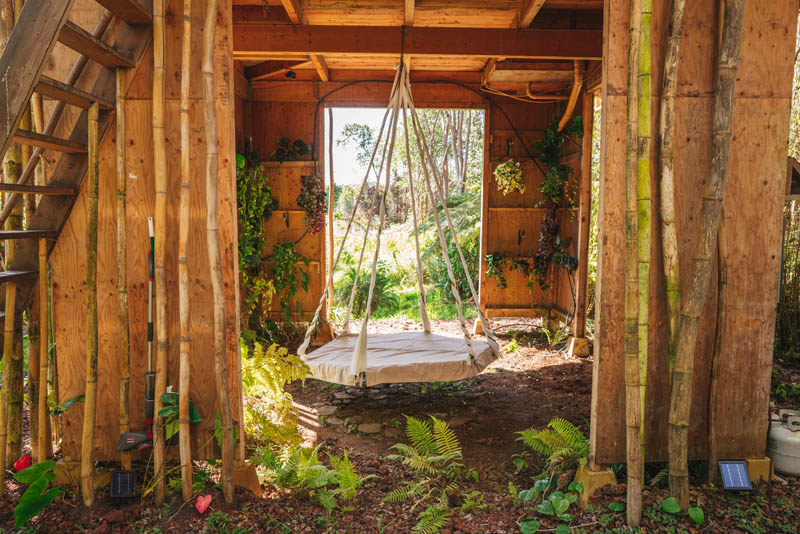 At the last minute, Wolfe also built a pulley so guests have an easy way to hoist their luggage to the main area. (She jokes that the device should have been the first thing she installed, since it would have made construction much easier.)
The entire home took 2 1/2 months to finish.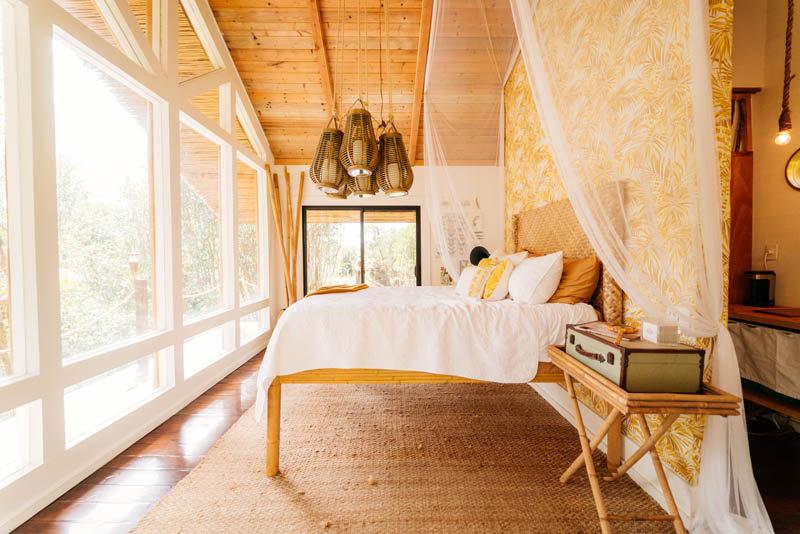 There's snorkeling and hiking nearby. The home is also near Hilo and Hawaii Volcanoes National Park, where Wolfe often travels to watch lava flow into the ocean.
"[The lava] looks like the end of the world," she said. "You can walk within feet of it, and it's absolutely hypnotizing. It's kind of like a lava lamp - it looks like that, dropping off the cliff into the ocean, splashing and causing all this steam. It's one of the coolest things I've ever seen."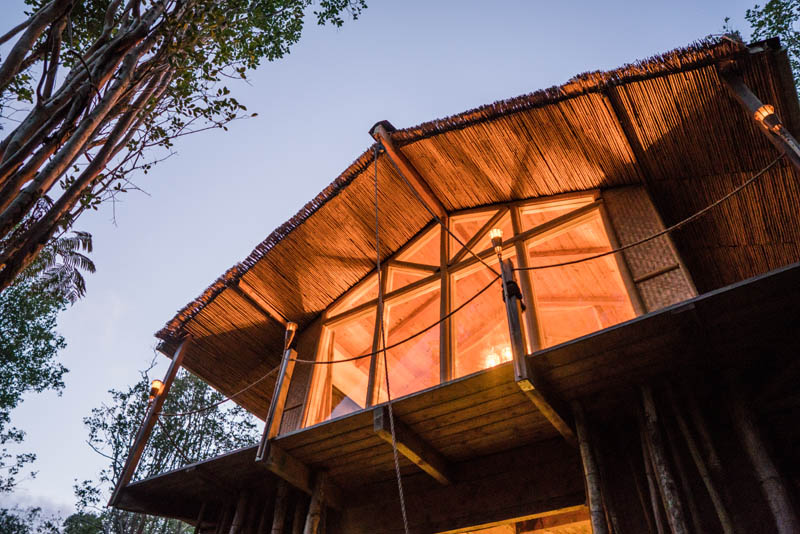 Wolfe just bought the lot next door and plans, eventually, to put something there.
"I had built a tiny house, and I wanted to do something different, and a treehouse seemed like a fun, totally unique place," Wolfe said. "I think everybody has wanted to stay in a treehouse. It just seems to fit a jungle."
This home is currently available as a short-term rental.
Photos by Erik Hecht.
Related:
Originally published April 2018.